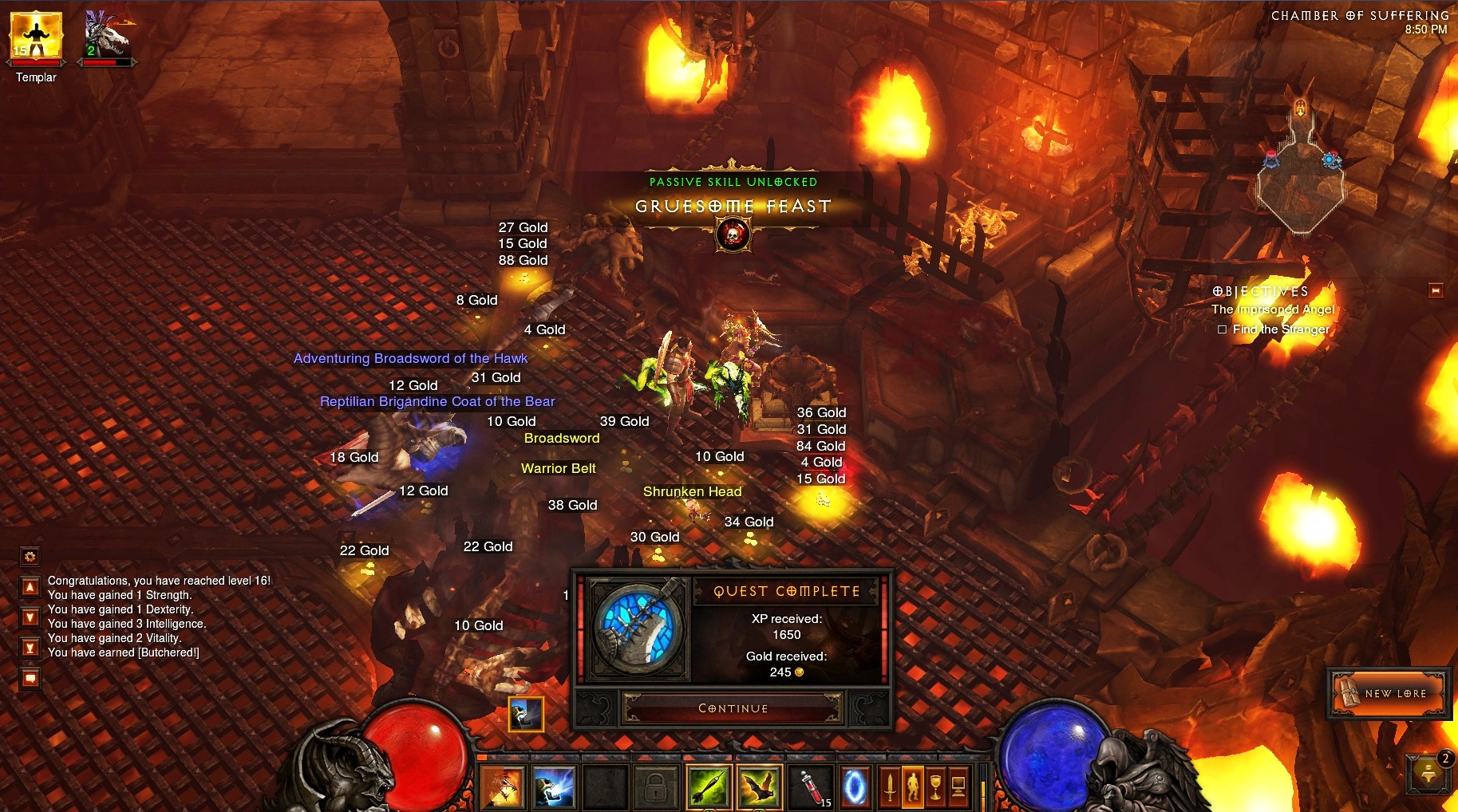 Well, it KIND of is — but give me a second just to put a word in.
I hear a lot of people say that "Diablo is fun, but not because of the core mechanic — it's because of the loot."
Don't get me wrong, I loves me some loot. Loot is probably the main driving force for me when playing a lot of games. So I'm not saying that Diablo 3 isn't about loot.
I'm saying Diablo 3 is not JUST about loot. The mindless clicking IS fun.
In Diablo 3, there are a ton of different enemies. They … Continue reading